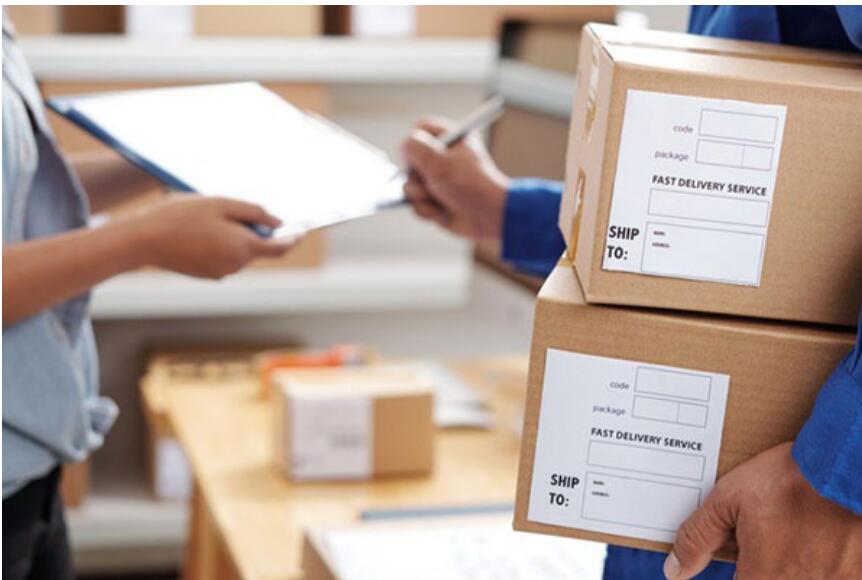 Image sourced from m.indiamart.com
At StarWhip, we understand the importance of fast and efficient whipped cream charger delivery. That's why we're excited to introduce our same-day delivery. A convenient new service that brings the cream chargers you need to you that very same day.
You no longer have to wait anxiously for your favorite whippets to arrive. Check out our consistently updated and vast selection of whipped cream chargers, place your order, and we'll do the rest. Getting your cream charger products has never been this easy and fast!
How Does Our Cream Chargers Same-Day Delivery Work?
Find what you need at starwhip.com, select the number of packs that qualify for our cream chargers same-day delivery, and proceed to checkout to complete the order. All orders must be placed before noon for the ordered packs to be delivered on the same day. Whippet orders placed after 12 p.m. are delivered the following day.
Benefits of Same-Day Delivery Service
You cater to your desire for immediate gratification and convenience by choosing our cream chargers same-day delivery service. Here are the key benefits of our service:
Not only do the products reach you the same day but they are also delivered to your doorstep. So, you don't have to leave your home, get jammed up in traffic, or go through the hassle of public transportation. Furthermore, you don't have to worry about traditional shopping queues of an in-store.
You don't have to wait for days to receive your whippets—experience instant satisfaction with our same-day delivery. We go the extra mile to ensure you get your package in just a few hours after placing your order. So, you will not run out of supply when making your delicious cream charger recipes. Besides, our service eliminates the impatience and anticipation you usually feel when waiting for your package.
We provide you with multiple delivery options to choose from depending on your location and time preferences. The service is also available to you on weekdays, weekends, and even holidays to ensure that we always satisfy your cravings for all your lip-smacking cream charger recipes.
When you are in urgent need of whippets for a large event or you want to ensure a timely replenishment, our whipped cream chargers same-day delivery can be a lifesaver. Not to mention the convenience of online shopping makes the experience service even more consistent during emergencies.
The same-day delivery service we offer is dependable and efficient. So, you can expect swift and reliable delivery. With our same-day delivery service, all your order fulfilment needs are taken care of by experts who prioritize speed and accuracy. This ensures your orders are delivered promptly.
How to Get Same-Day Delivery for Whipped Cream Chargers
The following tips can help you get the best same-day delivery for whipped cream chargers.
Find a Reliable Supplier
Start by finding the most reliable suppliers of whippets. First, check with local whipped cream charger stores in your area. You can physically walk into local grocery stores and order for whippets in-store or you can visit their websites. Second, check with online retailers that sell whipped cream chargers and offer same-day delivery.
Place Your Order
The next important step is to place your order. Every supplier has a specific timeframe for same-day delivery. So, make sure you place your order within the specified time for the whippets to be delivered on the same day, which is typically between midnight and noon. Any orders placed after midday may be delivered the next day.
Provide Delivery Information
You can effectively avoid late deliveries and delays by providing accurate same-day delivery information. The shipping address you provide must be accurate, including details like ZIP or postal code, province or state, city, street name, and building number.
Be Available to Receive the Package
The package is supposed to be delivered recipient who provided the delivery information. So, make sure you are present to receive your cream chargers and sign off for the package. This helps to prevent loss or theft of your package. Besides, you can inspect the cream chargers and confirm they are in good condition before the courier leaves.
Where to Find Whipped Cream Chargers Same Day Delivery Service?
Some of the most reliable places that offer fast and efficient whipped cream chargers same-day delivery service are:
Instacart or Postmates: These are two popular delivery apps that supply a wide variety of food items on the same day, including whipped cream chargers.
Amazon or WebstaurantStore: Amazon is one of the most popular online marketplaces that offers swift and reliable same-day delivery. The service is normally free for prime members. On the other hand, WebstaurantStore offers next-day (same-day) and second-day delivery.
Starwhip.Com: In addition to the aforementioned places, you can also consider Starwhip.com. This reliable website offers swift and consistent same-day delivery for whipped cream chargers. The site's timing and customer support are also very flexible.
How to Place an Order on Our Website
It will only take you four steps to successfully place an order of whipped cream chargers on our site.
Step 1: Choose a Product Selection
Go to the product section on the main menu at the top of our website. Click the drop-down menu and select your preferred category (8g, 580g, 615g, or 640g cream chargers) and click on it.
Step 2: Add to Cart
Check the product details and confirm that it meets your needs. Select the appropriate size and flavor and then click "Add to cart'.
Step 3: Confirm and Checkout
Hit the "View Cart" button to be redirected to the checkout page. Fill in the required information, including same-day delivery info and billing details. Then, make the payment and place the order.
Step 4: Order Confirmation
Make sure you receive an email confirming the order, which should include an order number, tracking number, order summary, and estimated delivery time among other details.