In the world of culinary delights, the combination of fruit and yogurt stands as a timeless classic. Not only is it a healthy choice, but it also offers a burst of flavors that can brighten up your day. In this article, we bring you a simple yet delightful fruity yogurt recipe that can be whipped up in no time using the StarWhip whipped cream dispenser.
Ingredients:
Fresh seasonal fruits (like bananas, apples, berries, and mangoes)
Thick Greek yogurt
Honey or maple syrup for sweetness
A pinch of cinnamon or nutmeg (optional)
Fresh mint leaves for garnish
Instructions:
Prepare the Fruits: Begin by washing and chopping your selected fruits into bite-sized pieces.
Yogurt Mixture: In a bowl, combine the Greek yogurt with a drizzle of honey or maple syrup. If you're adding spices, mix them in at this stage.
Layering: In serving glasses or bowls, create layers of the yogurt mixture and the chopped fruits. You can start with a layer of yogurt, followed by a layer of fruits, and repeat until the glass is almost full.
Whipped Cream Topping: Now comes the exciting part! Using your StarWhip whipped cream dispenser, add a generous dollop of whipped cream on top of each serving. This tool ensures that you get the perfect consistency every time, making your dish look as good as it tastes.
Garnish: Finish off with a sprinkle of chopped nuts or granola for a crunch and a sprig of fresh mint for a burst of color and freshness.
Serve and Enjoy: Your fruity yogurt delight is now ready to be served. Enjoy it as a breakfast, a snack, or even a dessert. It's a versatile dish that's sure to please everyone.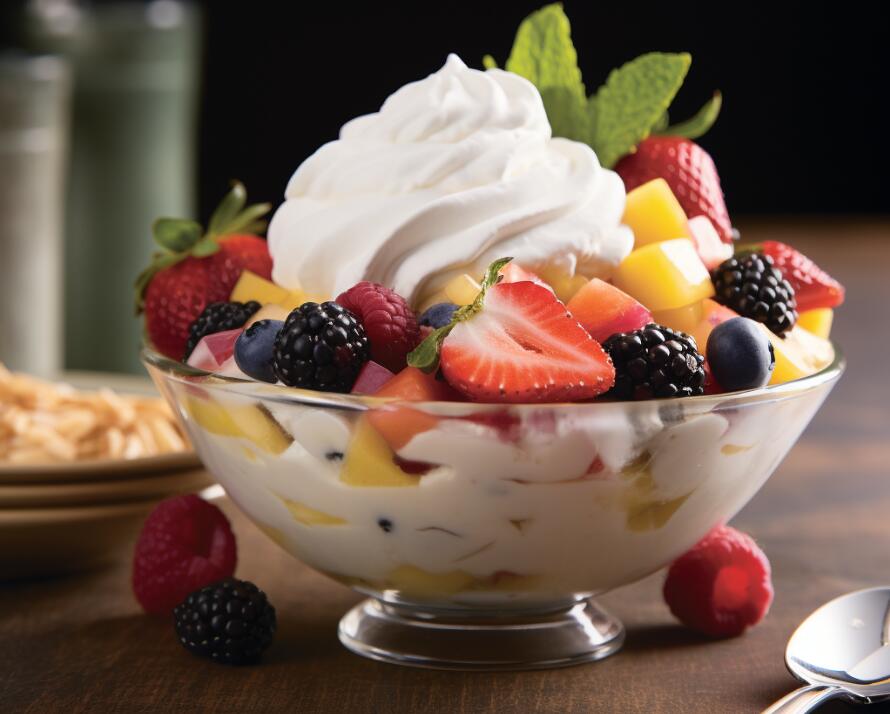 Tips for a Perfect Fruity Yogurt Delight:
You can experiment with different combinations of fruits and spices to create your unique version.
For a vegan version, use coconut yogurt and a plant-based sweetener.
The StarWhip whipped cream dispenser can also be used to make a variety of other delicious recipes, enhancing your culinary experience with its versatility and ease of use.